Coronavirus News LIVE Updates | US, India, China account for 60% of 2 billion COVID-19 vaccine doses distributed globally: WHO
Of the two billion COVID-19 vaccine doses distributed globally till now, about 60 per cent have gone to just three countries – the US, India and China, a senior adviser at the World Health Organisation said. Senior Advisor to WHO Director-General Tedros Adhanom Ghebreyesus, Bruce Aylward made the comments at a press briefing on Friday.
This week, we will see over two billion doses we will probably pass the two billion doses landmark in terms of the number of doses of the vaccines and new COVID vaccines that have actually been developed. These have been distributed now in over 212 countries, Aylward said. If we look at that two billion doses, over 75 per cent of it has gone to just 10 countries. And in fact three countries – China, the US and India – account for about 60 per cent of those doses, he said. (PTI)
June 05, 2021 / 12:22 PM IST
Coronavirus News LIVE Updates | Delhi CM Arvind Kejriwal: Lockdown will continue in Delhi with more relaxation in other activities. Markets, malls to be opened on odd-even basis.
June 05, 2021 / 12:21 PM IST
Coronavirus News LIVE Updates | Delhi CM Arvind Kejriwal: Delhi Metro to resume services with 50% capacity. Private offices will be allowed to function with 50% staff. Group A staff of government offices will be allowed to function with 100%, group B with 50% staff.
June 05, 2021 / 12:19 PM IST
Coronavirus News LIVE Updates | Maharashtra's 5-level unlock plan: Restaurants, malls to reopen – here's all you need to know
The Maharashtra government on June 4 announced 5-level unlock plan based on COVID-19 positivity rate and availability of oxygen beds. In the late-night order, the state government said that districts in Level 1 will have minimum restrictions, while lockdown-like curbs will be imposed in districts falling in the Level 5 category. The new order will be implemented from June 7. As per the order, cities like Mumbai and satellite towns, Nashik, Pune, Pimpri-Chinchwad, Aurangabad, Solapur and Nagpur will be treated as administrative units. Check here when restrictions will be lifted in your district..
June 05, 2021 / 11:59 AM IST
Coronavirus News LIVE Updates | Breaking: Tamil Nadu extends lockdown till June 14 with some relaxations: Chief Minister's Office
June 05, 2021 / 11:49 AM IST
Coronavirus News LIVE Updates | BMC Chief said that Mumbai is a "borderline" case. Mumabi will reopen as per level 3 from 7th to 14th June, he said.
June 05, 2021 / 11:14 AM IST
Decks Cleared For Import Of Bharat Biotech's Covaxin, Russia's Sputnik V Into Brazil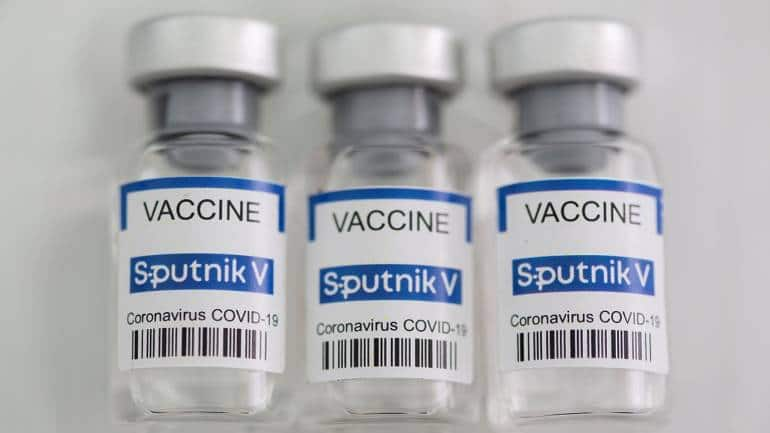 National Health Surveillance Agency of Brazil- Anvisa had earlier denied permission to import Covaxin after authorities found that the Indian plant in which the jab was being made did not meet the…
June 05, 2021 / 11:13 AM IST
Coronavirus News LIVE Updates | Delhi govt likely to announce further lockdown relaxations
Delhi Chief Minister Arvind Kejriwal is likely to announce further lockdown relaxations from the next week amid a dip in the city's daily COVID-19 case count, officials said on Saturday. Kejriwal, who is scheduled to address a press conference later in the day, is also expected to announce the steps to deal with the possible third wave of the coronavirus.
An official said the government may allow markets and other activities from June 7 as the COVID-19 situation has gradually been improving. Last week, the government had allowed manufacturing and construction activities in Delhi beginning phased unlock process. The lockdown was imposed in Delhi on April 19.
Germany is removing Italy, the Czech Republic and much of Austria from its list of risk areas, meaning most remaining travel restrictions will ease. The change of status announced by Germany's disease control centre, the Robert Koch Institute, takes effect on Sunday.  Austria is being removed with the exception of its two westernmost provinces, Tyrol and Vorarlberg. Some parts of Croatia and of Switzerland, including Zurich and Basel, are also dropped. Countries classified as virus variant areas — Germany's highest risk category — must quarantine for 14 days, and travel is restricted to German citizens and residents.
Out of the total 1,604 villages in Nanded district of Maharashtra, as many as 1,179 have become coronavirus-free, while 271 others have not reported even a single infection case during the second wave of the pandemic, an official said. Nanded district has so far recorded over 90,000 coronavirus positive cases and more than 1,800 people have died due to the viral infection till now.
The district has 1,604 villages across 16 tehsils. Of these, 1,179 villages have become COVID-19-free and as on June 4 there is not a single positive case there, the district official said. (PTI)
India reported 1,20,529 fresh COVID-19 cases, the lowest single-day rise in infections in around two months, taking the infection tally to 2,86,94,879, according to the Union Health Ministry data updated on Saturday. The death toll from COVID-19 climbed to 3,44,082 with 3,380 new fatalities, while the number of active cases was recorded below 20 lakh for the fifth consecutive day, the data updated at 8 am showed.
The daily new cases are the lowest in 58 days, the ministry said. A total of 20,84,421 tests were conducted on Friday taking the total cumulative tests conducted so far for the detection of COVID-19 in the country to 36,11,74,142. The daily positivity rate further dipped to 5.78 per cent, less than 10 per cent for 12th consecutive day, the ministry said. The weekly positivity rate has declined to 6.89 per cent.
June 05, 2021 / 10:17 AM IST
Coronavirus News LIVE Updates | Indian govt's schizophrenia led to COVID ravages: Amartya Sen
India's 'confused' government focused on taking credit for its actions, rather than working to restrict the spread of COVID-19, resulting in schizophrenia that led to massive troubles, Nobel laureate Amartya Sen has said. India was better placed to fight the pandemic because of its pharma manufacturing prowess and also higher immunity levels, the noted economist said while speaking at an event organised by the Rashtra Seva Dal late Friday evening.
Sen's remarks came in the backdrop of the second wave of the pandemic seeing the number of officially reported cases topping over 4 lakh a day and over 4,500 deaths daily, and also concerns over under-reporting. Some eminent personalities have said a sense of early 'triumphalism' led to the crisis. Sen said India could not play on its strengths because of a poor response to the crisis due to confusion in the government.