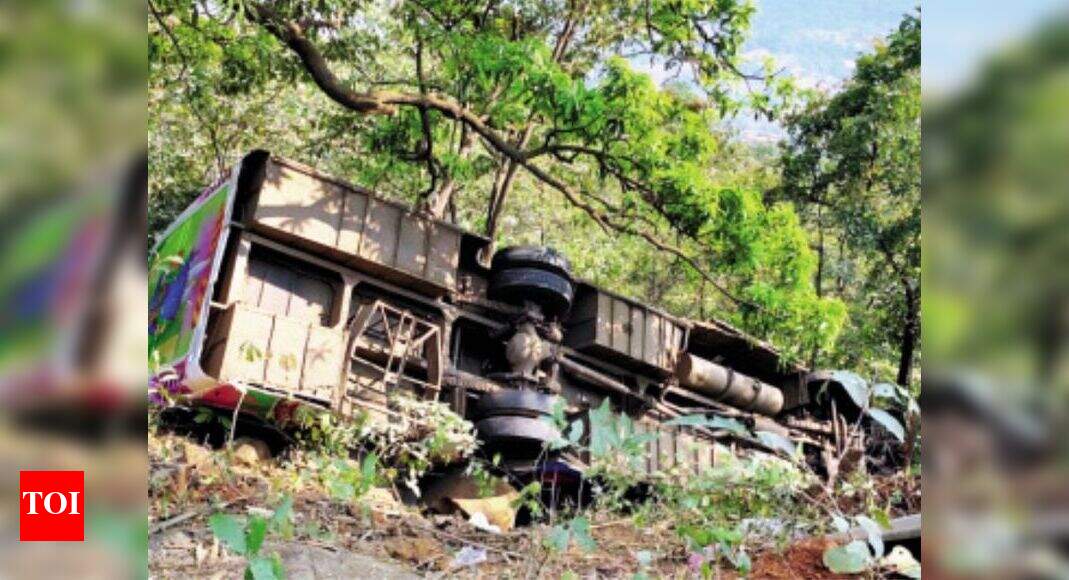 NAVI MUMBAI: An eight-year-old boy from Naigaon was killed, and 15 others injured, when a private luxury bus plunged from the accident-prone Kashedi ghat section of Goa highway around 3.30am on Thursday.
The bus was plying from Virar to Kankavli, Sindhudurg. The driver allegedly dozed off and lost control of the vehicle at a turn near Bhogaon village, Raigad district.
"The Chintamani travels luxury bus had 32 passengers onboard. The driver, Jogeshwari resident Pranit Chavan (32), has been arrested," said constable R R Pawar of Poladpur police. "The deceased child, Sai Rane, was flung off the bus and suffered a fatal head injury. The 15 injured were treated at the Poladpur Rural Hospital," he added.
"Sai and his grandmother were travelling to their native place in Kankavli. He was in class III at Don Bosco High School," said Mangesh Prabhu, Sai's maternal uncle.