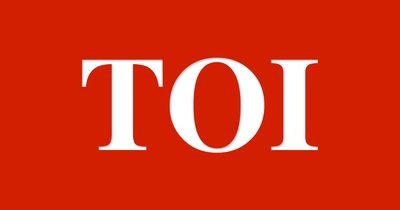 Pune: As many as 17 students from The Bishop's Co-ed School, Kalyaninagar, created an award-winning an exercise-accessory called 'Stunner' designed to attach to exercise bikes and motivates students to learn, play and exercise at the same time. This creation by the robotics team of the school has been selected for the first global innovation awards world championship in June 2021 where the students will compete against the top 20 teams.
The students are from standards VIII to X and their robotics team named — BSRC Mad About Robots also won the first innovation challenge 2021 finalist award.
The mentors were Sumesh Jaiswal, technical director, Broadcom and Shayne McPherson, principal of the Bishop's Co-Ed School in Kalyaninagar.
Team member Tvisha Soni said, "Last year, our classmate was hospitalized after a breakdown balancing between board exams, competitive entrance tests and college admissions. This motivated us to create Stunner, a 3-in-1 solution."
The product is mounted on the handlebars of exercise-bikes. It has a game-controller and a sensor-unit and provides questions while the person plays video games and simultaneously exercises as he/she cycles. Stunner captures health data like heart rate that can be viewed in the app. It shows a mash-up of calories-burnt, game-high-scores, correct-answers along with social interaction with other users around the world.
FacebookTwitterLinkedinEMail