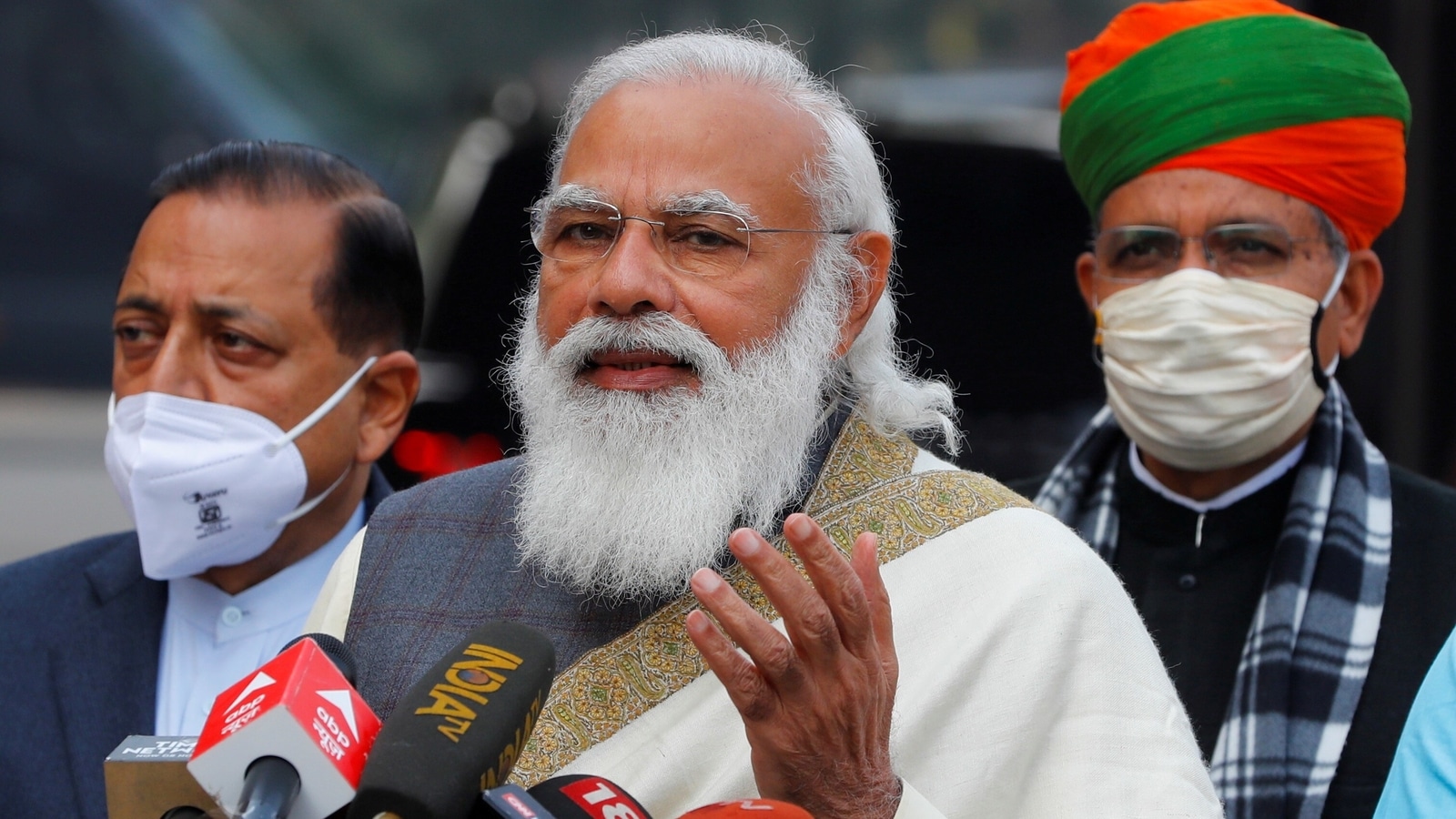 Prime Minister Narendra Modi will address the nation during the 77th edition of his monthly radio programme, Mann Ki Baat, at 11am on Sunday. PM Modi had sought ideas and suggestions from people on his social media accounts earlier this month about topics for Mann Ki Baat where he addresses the country over a range of issues.
The programme will also be broadcast in regional languages immediately after the Hindi broadcast on All India Radio. The regional language versions will be repeated at 8 in the evening.
Earlier this month, PM Modi asked people to share their ideas for discussion on Mann ki Baat. "PM Narendra Modi looks forward to sharing his thoughts on themes and issues that matter to you. The Prime Minister invites you to share your ideas on topics he should address on the 77th Episode of Mann Ki Baat.
Also read: Vijayan writes to PM Modi; urges him for continuous supply of Covid-19 vaccines
The programme is held on the last Sunday of every month. Prime Minister Modi also shared a toll-free number for people to record their message in either Hindi or English.
In the last edition of Mann Ki Baat, PM Modi lauded the efforts made by healthcare workers at the forefront of the fight against Covid-19 and addressed several topics such as vaccine hesitancy. The Prime Minister also spoke to an ambulance driver Prem Verma as he lauded the efforts of other frontline workers such as lab technicians.
He further urged people to stay positive and follow the treatment protocol as per the doctor's advice. PM Modi noted that the second wave of Covid-19 is testing people's patience and their limit to bear the pain. He added that this "toofan" (storm) has shaken the country after it was full of spirit and self-confidence after successfully tackling the first wave.
In over 30-minute broadcast, PM Modi's address singularly focussed on the pandemic, which has been rampaging across the country for weeks, with Modi asserting that defeating the disease is the biggest priority.
Also read | Neither PM Modi nor Centre understood Covid-19 pandemic: Rahul Gandhi
India on Saturday recorded 1,73,790 fresh Covid-19 cases, taking the cumulative tally past 27.7 million, as the country recorded less than 200,000 cases for the third time in this month, according to the Union health ministry.
The fresh infections of the viral contagion recorded on Saturday are the lowest India has seen in 45 days.