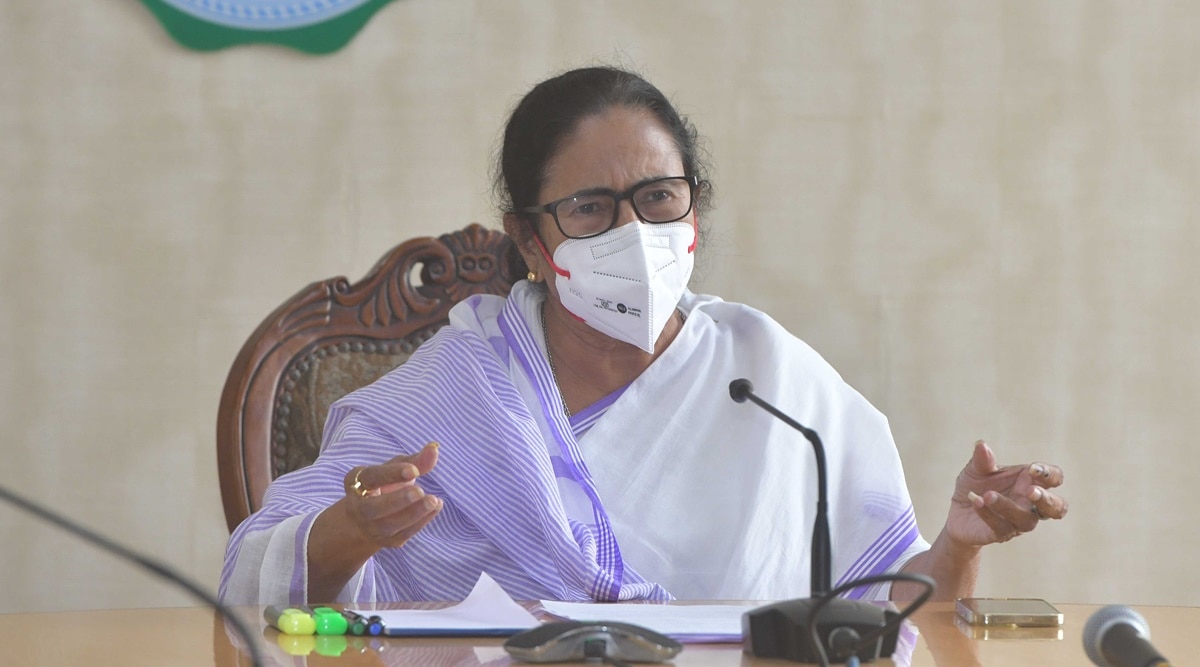 West Bengal Chief Minister and Trinamool Congress (TMC) chairperson Mamata Banerjee is likely to contest a by-election from the Bhabanipur constituency here after sitting MLA Sobhandeb Chattopadhyay resigned from the Assembly on Friday.
Chattopadhyay, the minister of agriculture, submitted his resignation to Assembly Speaker Biman Bandyopadhyay in his chamber in the presence of party leader and industries minister Partha Chatterjee, and others. "The chief minister has to get elected as a legislator within six months. I had contested this year's election from Mamata Banerjee's constituency. Today, I am resigning from this seat so that she gets elected from Bhabanipur," Chattopadhyay told reporters after tendering the resignation.
West Bengal | TMC's Sovandeb Chatterjee resigns as MLA from Bhawanipore

"I have enquired from him if he has resigned voluntarily and without coercion. I am satisfied, and I have accepted his resignation," says West Bengal Assembly Speaker Biman Banerjee pic.twitter.com/qJtScYHUnO

— ANI (@ANI) May 21, 2021
He added, "I personally and the party want her to contest from Bhabanipur. She will now decide the future course of my political career."
According to sources, the minister may be fielded from either of the two seats in Murshidabad district — Samserganj and Jangipur — where elections were postponed after two candidates died of Covid-19, or from Khardah in North 24 Parganas, where the TMC candidate and eventual winner, Kajal Sinha, succumbed to the respiratory disease days after polling.
Though party insiders said Chattopadhyay could also be made a Rajya Sabha MP, the minister almost ruled it out. "There are chances that I may contest from another seat. I don't know which one as of now. The chief minister will take a call on this. At this moment, I have no desire to go to the Rajya Sabha," he told reporters.
Speaker Biman Bandyopadhyay said, "I have enquired from him if he has resigned voluntarily and without coercion. I am satisfied, and I have accepted his resignation."
In the Assembly polls, whose results were announced on May 2, the TMC won 213 seats while the BJP bagged 77 constituencies. Mamata Banerjee had vacated her traditional Bhabanipur seat to Chattopadhyay to take on her former confidante-turned-BJP leader Suvendu Adhikari in Purba Medinipur district's Nandigram seat.
Despite her party's overwhelming victory, Banerjee lost to Adhikari by a close margin of 1,956 votes. The result caused controversy as initial reports said the TMC chief had edged out Adhikari by 1,200 votes. In the aftermath of the results, Banerjee vowed to move court and challenge the result but now seems to have stood down. She needs to get re-elected to the Assembly within six months to hold on to her post.
In 2011, when the TMC ended the Left Front's three-decade rule, Banerjee did not contest the elections. She won a by-poll from Bhabanipur to hold on to her chair. In the 2016 state elections, she retained the seat.